The Little Black Dress has been revered in fashion history for decades. Its timeless appeal and versatility have made it an essential part of studio wardrobes worldwide. The little black dress has been a testament to evolving trends and enduring style.
1. The 1940s: The Age of Elegance
1.1 Lauren Bacall: Adding a Touch of Glamour
In December 1944, Lauren Bacall elevated her v-neck black dress with a four-strand pearl choker. Her powerful gaze added an element of mystery, further enhancing the charm of the little black dress.
2. The 1950s: The Era of Extravagance
2.1 Elizabeth Taylor: Epitomizing the 1950s Style
In January 1950, Elizabeth Taylor's black dress was a style statement, complete with a full skirt and tight bustier. She chose a simple black fabric, setting herself apart from the time's bright print and pattern trend.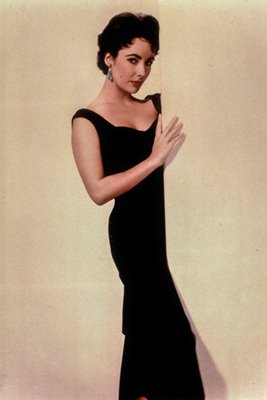 2.2 Sophia Loren: Reinventing the LBD
Sophia Loren 1955 demonstrated no boundaries regarding a little black dress. Her pleated and nautical design, worn in Cannes, added a fresh twist to the classic LBD.
3.3 Marilyn Monroe: Less is More
In July 1956, Marilyn Monroe embodied chic elegance in her figure-hugging black sheath dress, proving that simplicity can often make the most impact.
4. The 1960s: The Decade of Diversity
4.1 Audrey Hepburn: A Cultural Icon
In June 1961, Audrey Hepburn wore an iconic black sheath dress designed by Givenchy in the opening scene of Breakfast at Tiffany's. This dress marked a pivotal moment in fashion history, further solidifying the status of the Little Black Dress.
5.0 The Little Black Dress is the Perfect Choice for Your Photo Shoot
When selecting the perfect outfit for a photo shoot, one cannot go wrong with the classic little black dress. This timeless in your closet is versatile and exudes elegance and sophistication. No need to spend hours shopping for a new outfit; chances are you have several little black dresses that will work perfectly. The simplicity of the little black dress allows the focus to be on you, highlighting your beauty and personality.
Alternatively, if you prefer, you can select a little black dress from our studio wardrobe, ensuring a flawless and polished look for your next photo shoot.
The little black dress has been an iconic staple of Hollywood studio wardrobes for decades. Its timeless elegance and versatility have made it a go-to choice for countless movie stars on and off the screen. From Audrey Hepburn's iconic black Givenchy dress in "Breakfast at Tiffany's" to Marilyn Monroe's sultry black gown in "Some Like It Hot," the little black dress has graced the silver screen in some of the most memorable fashion moments in film history.
At our photography studio, we understand the importance of capturing that classic Hollywood glamour. That's why we have curated a collection of little black dresses that you can borrow for your photo sessions. Whether you're looking for your inner movie star or want to exude sophistication and style, our little black dresses are the perfect addition to your wardrobe.
Angela Atelier is a New Jersey-based portrait and personal branding photography studio in Perth Amboy, NJ, empowering women everywhere to live their best life. Want to learn more about how we help women discover themselves through portrait photography? Contact us to schedule your complimentary consultation.